The Right Way To Draw Eyeliner
In a complete makeup,eyeliner is the important but difficult step,how to draw a prefect eyeliner is a huge challenge for many people in daily makeup,here I want to share three small tips with you.
1.Use dots to anchor the outer wings
Dot the outer corners to make sure your wings are even and symmetrical before filling in the line.It gives you something to aim for when drawing freehand.
2.Try an angled brush
We know that flipping and twisting your wrists to get in position makes it that much harder to get an even line. Avoid the hand gymnastics and simply get the right tool: a brush with the angle built right in.
3.Pre-threaded floss picks keep things simple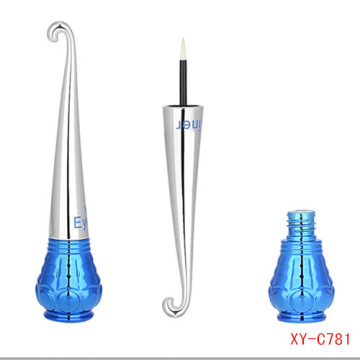 Dental floss picks also work like a stamp and can provide even more stability.Just remember to any flavored varieties.No need to add potential irritants to the delicate eye area.
From the second tip we can realize the importance of eyeliner tool.There is a saying in China that great tools may quicken the speed in doing work.Here we provide Unique Shape Eyeliner Tube which can help you a lot in drawing eyeliner,and we also have Mini Eyeliner Tube to easy to carry,the Fashion Eyeliner Tube will help you grab the attention from others.We specialize in makeup packing,all of our products are in high quality and reasonable prices,you can believe and choose us,we won't let you down.